Evergreen Middle School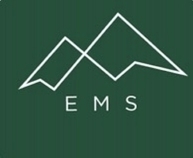 Evergreen Middle School has been a perpetual recipient of the Colorado Dept. of Education John Irwin School of Excellence award nearly every year since 2008. Recognizing the top-performing schools in the state, we have significant pride in this accomplishment. With a laser focus on the academic success of our students, our school community also prioritizes social-emotional learning and programming, committed to the necessity of intentional mental health support for our students. A comprehensive middle school, EMS students excel in the core academic areas while also participating in a robust elective program. Thanks to Jeffco voters, the 7 million dollar renovations of EMS are currently underway with completion anticipated at the start of the 2022-2023 school year.

Show All
Our PTA is an amazing resource for our school and has enriched our learning opportunities at EMS. And in the difficulty of the last year and a half, EMS could not have survived without the generosity of the PTA and our community partners. The fundraiser is fundamental to our success as a school.
Why? Because dollars raised allow for the school budget to prioritize PEOPLE- the amazing staff that educates and supports educators for your students every day.

The funds raised by the PTA in tandem with 5a/5b which was approved in 2018 will help to insure a state-of-the-art innovative learning environment for our students. Your financial contribution makes a significant impact by creating a healthy, inviting learning environment at EMS. If every family contributes $65 for each EMS student, our goal will be achieved. 100% of your donation goes directly to the school!!

In 2020, the success of the fundraising program supported the following initiatives:
Update and Diversify the library collection
The library circulation collection currently lacks modern texts as well as diversity and equity literature appropriate for middle school students. This allowed us to address both needs for our community of avid readers.
Curriculum Updates for teaching staff
As our overall budget has decreased in the last few years because of decreased enrollment, our ability to support updates to curriculum, including tech tools and online subscriptions that would support and enhance the student learning experience has also decreased. This money allows for teachers to stay current and provide the best curricular resources for our students.
Seed money, EMS Innovation Funds
The EMS Innovation Grant was a program started four years ago by the administration. It was later modeled at a district level. The innovation fund allows teachers to apply, and then be reviewed by a committee of peers, for money that "innovates the student experience." Money could not be used to simply buy technology, but was used previously to purchase items such as: the National Geographic Africa and North America Maps (they are the size of the library), alternative seating, unique professional development opportunities, etc.
Return to Normalcy initiatives to celebrate staff and students
As we consider the return to a "normal" school year, this money was used towards the efforts to celebrate the return for staff and for students.
Do-able Grounds for Education projects
This money is used for small scale projects that can be done without significant fundraising or district red tape. This includes more outdoor classroom spaces, refurbishing and planting the color pots in the front of the building, and supporting our 8th grade advanced art class in their yearly art installation that beautifies the indoor and outdoor spaces at EMS.
Technology upgrades
This money would begin the transformation of the Digital Design Lab to a MAC computer lab. This will significantly enhance the student experience. And, this lab is currently equipped with technology that will no longer be supported at the end of the 2021-2022 school year. If we don't fund this lab, we will lose the only computer lab currently available for learning at EMS.
"I have visited many great schools, but Evergreen Middle School has to be up there. Meaningful tasks, engaged students, fantastic school culture."
- Jason Glass, former Superintendent, Jefferson County Public Schools

"I love that we say the Ram pledge every morning. It's a great way to start the day." Russell

"I like when we can be outside and learn, especially because it gives us a mask break." Cody

"At EMS, co-workers believe in each other and push each other to be better. We are supportive and inspired to be the best we can for the best students around. When a student says thank you after a lesson, it reminds you why you're exactly where you are meant to be." Gianna

"The teachers at EMS make me feel supported and they are very helpful." Grace

"One thing I like about Evergreen Middle School is the teachers. I like the learning environment they provide for the students." Stella

"I really appreciate how engaged and energetic my daughter's teachers are at EMS. They are working each day to help their students truly learn the material, not just regurgitate it once on an annual test." Mary, parent

"We are impressed with the quality of education at EMS and the all around passion the staff brings to work each day. We appreciate the push toward independence and 'teaching' students to be accountable for their own work and deadlines starting in 6th grade. We applaud the creative curriculum approaches---for example, forensic science learning in science and awareness of world events and the UN Global Goals in English. We are grateful for the opportunity to experience this learning experience in our community." Allison, parent

"I love EMS because all of the teachers help us when we need help and they are very understanding. It is a good environment and everyone is encouraging." Emma

"The teachers inspire the students to be creative, think outside of the box and change the world." Claire