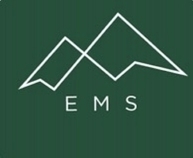 Evergreen Middle School has been a perpetual recipient of the Colorado Dept. of Education John Irwin School of Excellence award nearly every year since 2008. Recognizing the top-performing schools in the state, we have significant pride in this accomplishment. With a laser focus on the academic success of our students, our school community also prioritizes social-emotional learning and programming, committed to the necessity of intentional mental health support for our students. A comprehensive middle school, EMS students excel in the core academic areas while also participating in a robust elective program. Thanks to Jeffco voters, the 7 million dollar renovations of EMS are nearly complete, anchored by a spectacular new cafeteria and enhanced learning spaces in the library.
Show All
* EMS staff has 527 collective years of service in education.
* According to CMAS achievement results in 2020-2021, EMS has the highest neighborhood middle school scores in Jeffco.
* As part of remodeling, thanks to the 5A/5B MILL/BOND, most classrooms now benefit from natural light.
* We no longer have mobile classrooms; all of our learning takes place in permanent classrooms.
* Jeffco is a national leader for school safety. Added security measures included a secure entrance and increased interior security cameras.
* We've reintroduced the Green Team/Recycling club to increase our commitment to Green efforts.
* We're getting kids outside and engaged in academics in our outdoor classroom; we have plans for a hammock garden for both academic and social-emotional learning; we expose kids to the benefits of mountain biking through our PE program and their receipt of the Ride for Focus national grant.
* Our students participate in both domestic and international travel opportunities to enhance their experience. Our students use the world as their classroom.
* We pride ourselves on including the student voice and choice in their EMS experiences. We believe in projects over worksheets and know that experiences make learning "stick" easier.
Our PTA is an amazing resource for our school and has enriched our learning opportunities at EMS. EMS thrives because of the generosity of the PTA and our community partners. The fundraiser is fundamental to our success as a school.

<b>Why?</b> Because dollars raised allow for the school budget to prioritize PEOPLE- the amazing staff that educates and supports educators for your students every day.

Your financial contribution significantly impacts creating a healthy, inviting learning environment at EMS. 100% of your donation goes directly to the school.

Over the past five years, the successes of the fundraising program supported the following initiatives:
<b>Significant Technology Updates including our state of the art Mac Computer Lab; Installing interactive Mimeo Screens in every classroom; Curriculum Updates for teaching staff; Enhancing our library collection; Supporting our EMS Innovation Funds; Continuing our Grounds for Education platform; Enriching the teacher & student experiences with post-Covid celebrations</b>

<b>This year's efforts and goals are all focused on one big idea: Creating an Extraordinary Student Experience.</b> Money raised will enhance existing programs while also affording us new student social and academic opportunities. We will continue to support the library as we aim to meet the district standard for the amount of materials we have available to each student. We look to continue with building enhancements that focus on new art to replace what was lost in the remodel. And, finally, we will continue to support the incredible staff at EMS through the necessary resources to create our Extraordinary Student Experience.