Evergreen Middle School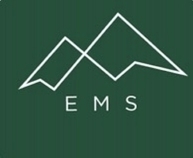 When you enter here we:

Embrace curiosity. Take risks. Seek adventure. Use our voice. Think globally. Build knowledge.

When you leave here you:

Possess empathy. Exercise humanity. Create change. Own our voice. Engage globally. Pursue excellence.
Show All
Our PTA is an amazing resource for our school! Our $25,000 operating budget enables our students to have heightened learning opportunities. This money is used for school-wide leadership and guest-speaker assemblies, student of the month recognition, teacher appreciation and our WatchDOGS program. PTA funds support our teachers for supplemental classroom innovation and development. We provide community outreach and hardship funds for our families. The PTA also sponsors our Reflections Program and art integration at the school.

Here's why we need families to DIG DEEP to help us reach our full $50,000 budget. Our Grounds for Education Program is soaring! Last year we achieved great successes with our community Book of Joy book club, portable outdoor classroom and beautification plans (adding plants, color, picnic tables). The PTA purchased the new 9-Square Game and GagaBall court on the playground. Continued outside renovations have been earmarked so our children can expand their education by being outside. Plans are underway for an amphitheater and tennis court renovations so we can maximize our school grounds for continued growth, education and enjoyment. Your financial contribution makes a significant impact by creating a healthy, inviting learning environment at EMS. And this year, 100% of your donation goes directly to the school!!
"I have visited many great schools, but Evergreen Middle School has to be up there. Meaningful tasks, engaged students, fantastic school culture."
- Jason Glass, Superintendent, Jefferson County Public Schools

"Everybody makes you feel welcome and they have music blasting whenever we come or leave. The teachers are awesome. #bestmiddleschoolever"
- Johnny

"A couple of things I like about EMS are that the teachers are all so nice and that we get some freedom in our choices."
- Abby

"EMS is always a fun and great learning environment."
- DJ

"EMS is a fun, caring environment to learn in. The teachers are amazing."
- Kasey

"It is a privilege being a teacher at Evergreen Middle School. I've never been a part of such a supportive community. The kids are excited; the parents are excited; the teachers are excited; the school is bursting with positive energy."
- Mary Noto, 6th grade Language Arts teacher

"We are lucky to have such an excellent middle school in our neighborhood-one with innovative ideas about how to make learning real and inspired and even more importantly, one that cares about the whole student. Just at the time when kids need it most, EMS encourages students to embrace curiosity, use their voices, and take risks, preparing them for the wider world and the future ahead."
- Theresa - parent

"How on earth could I even begin to express enough gratitude for the amazing teachers and staff at EMS? There aren't any words. Thank you for another amazing year and for all you do help these kids be successful not just in school but in life. It always a great year to be the mom of a Ram!"
- Jennai - parent

The teachers are always nice and put our needs before theirs. I think that is one of the biggest reasons why EMS is so special.
- Brandon

Evergreen Middle School is the best because the fantastic opportunities such as participating in the school musical and all of the other amazing electives. Also I love all of the teachers and staff.
- Julia

Evergreen Middle School is the best because of the astonishing teachers and endless possibilities. The art room has unique materials to use and the shop room gives you the chance to do something out of the ordinary.
- Lilly

The entire staff at EMS is AMAZING! I truly love my teachers and we as students know the feeling is mutual. They are always creative in teaching styles and honestly WANT us to succeed. I will miss them dearly next year!
- Anna

"The teachers are fantastic and the school makes you feel at home."
- Hudson

"The staff at EMS is supportive."
- Runner

"EMS makes you want to learn!"
- Johnathon

"#RISE"
- Riddick

"I love EMS because it feels like everyone is enthusiastic and eager to learn. Their enthusiasm is contagious."
- Hannah